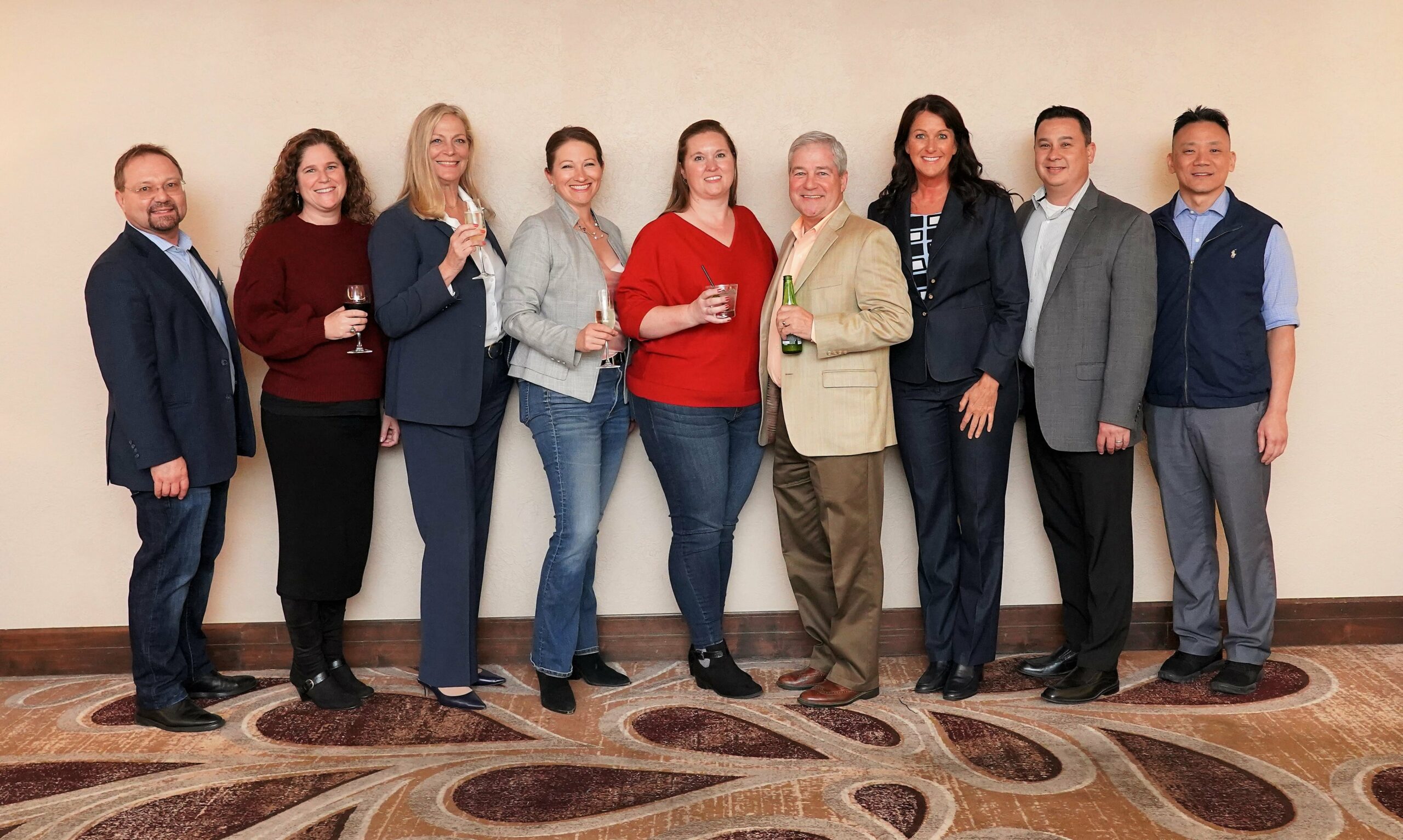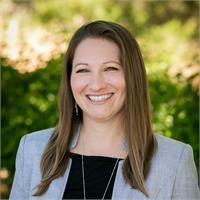 Kate Wallin
Chair
Company: Bennett Trenchless Engineers
Ms. Wallin has been involved with trenchless design since 2005 and has provided design and construction management services on trenchless new installation projects using horizontal directional drilling, microtunneling, pipe ramming, guided boring, and earth pressure balance pipe jacking. She is a contributing author on the 2023 revision of the Horizontal Directional Drilling Good Practices Guidelines. Kate serves as the Chair of WESTT Chapter Board of Directors, and volunteers on the NASTT Student Scholarship Award/Education Committee, the No-Dig Show Program Committee, and as a No-Dig session leader.  Kate was honored to receive the NASTT Volunteer of the Year award in 2023.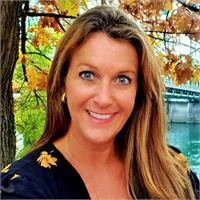 Michelle Beason
Vice Chair
Company: National Plant Services
Michelle received a BS in Civil Engineering from Purdue University, and is a registered California PE with over 30 years of water and wastewater experience.  She has worked as a Project Engineer for Black &Veatch, as an Asset Management Engineer with the East Bay Municipal Utility District, she owned her own Engineering & Construction firm for 5 years, and for the last 12 years has specialized in CCTV and multi-sensor inspections and trenchless rehabilitation of sewer, storm, and water assets.  She is currently the Regional Manager for National Plant Services, Inc., covering the 12 Western States, including Hawaii and Alaska.
Michelle is also active in many industry organizations. In addition to serving as a Board Member of WESTT, she is a Board Member of NASSCO, and is Chair of the NASSCO Infrastructure Assessment Committee which manages all revisions to NASSCO's PACP/MACP/LACP coding.  She has led the effort over the last two years to update PACP/MACP/LACP, and Version 8 is set to be released this fall.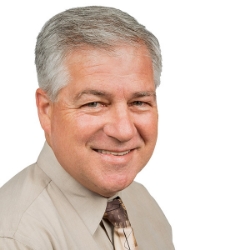 Mike Jaeger
Secretary
Company: Tanner Pacific, Inc.
Mike is a Principal Co-Founder of Tanner Pacific, Inc., specializing in Construction Management of Water Resource Projects. Mike is the Chief Marketing Officer responsible for all Marketing and Business Development for the Company. He is a Professional Engineer with over 35 years of experience in public infrastructure project/construction management, as well as, over 10 years of Partnering Facilitation. Having spent his early professional years working for the Cities of Fremont and Palo Alto and at the Union Sanitary District, Mike worked on many different types of projects including, roadway improvements, building renovations, landfill closures and large wastewater treatment plant expansions, just to name a few. Mike has managed many pipeline projects, totaling more than 30 miles of installed pipe. Ranging in size from 30 in. to 132 in. in diameter, these projects included many miles of open cut, microtunnel, HDD and pipe bursting to traverse under highways, active school sites, active rail lines and sensitive environmental habitats. One of the largest and longest projects included the LAVWMA pipeline stretching 16 miles from Pleasanton to the bay in San Leandro. This project had microtunnel crossings of freeways (4), sensitive creek habitat (2), a railroad crossing and a long stretch of continuous microtunnel (10,000 LF) at the end. Another was the West Sacramento Force Main as part of the Lower Northwest Interceptor Program. This project installed twin 60-in. diameter force mains with microtunnel of 2 railroad crossings, 1 freeway and high school property crossing and a 3 bore microtunnel under a major thoroughfare. It also included a 1,300 LF HDD crossing of a barge canal. Mike has overseen several other pipeline projects that include microtunnel, HDD, pipe bursting and CIPP lining work, as well. Currently Mike is the Project Manager on a $206 Million Progressive Design Build Tunnel Project in Redwood City for Silicon Valley Clean Water. Mike grew up in the bay area in San Jose and Campbell, later attending and becoming a graduate of San Jose State University with a BS in Civil Engineering.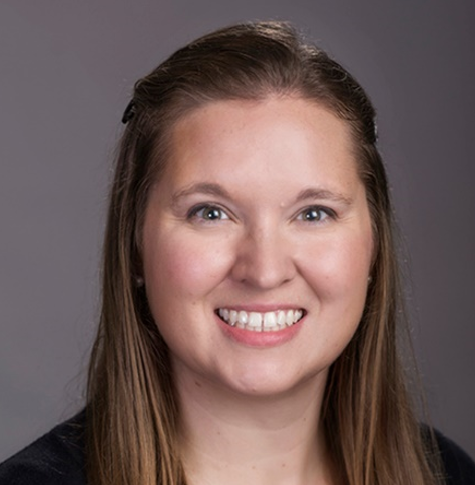 Rachel Martin
Treasurer
Company: Delve Underground
Rachel Martin has 20 years of experience in design and construction management on civil projects focused in the fields of water, wastewater, and hydropower. Her experience includes trenchless and tunnel design, development of contract drawings and specifications, construction management, design and constructability reviews, project controls, quality management, and cost estimating. Rachel has developed designs for microtunneling, pipe jacking, HDD, and sliplining projects throughout the US, Canada, and New Zealand.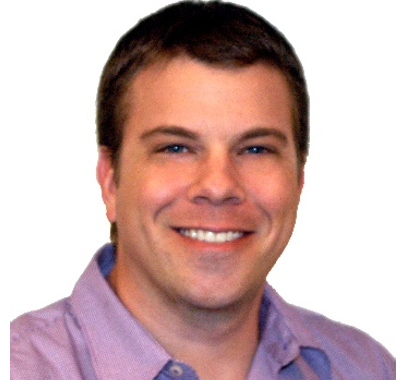 Brian Avon
Past Chair
Company: Carollo Engineers
Brian Avon is an Associate Vice President with Carollo Engineers, located in Walnut Creek, California. Brian has more than 14 years of experience in design, preparing contract documents and cost estimates, and facilitating the acquisition of permits for pipeline projects. His work has included systems evaluation, development of rehabilitation/replacement improvements, construction, geotechnical engineering, and specialty inspection. Over the past 12 years most of Brian's projects have been trenchless focused.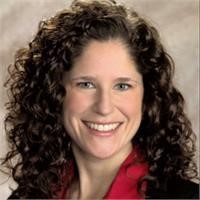 Jen Glynn
Board Member
Company: Woodard & Curran
Jennifer Glynn is a Senior Technical Practice Lead and Senior Principal for Woodard & Curran out of their Sacramento, California office.  Jen has over 27 years of experience in Project Management and Infrastructure Design, with an expertise in Condition Assessment and Trenchless Rehabilitation.  
Jen has been authoring papers and presenting at conferences both domestically and internationally for the past 25 years.  She was a founding member of WESTT and past Executive Board Member for NASTT and is currently an NASTT training course instructor for two classes:  Introduction to Trenchless Rehabilitation and Pipe Bursting Good Practices.  She is also a member of the AWWA Water Main Rehabilitation and Water Main CIPP Standards Committees.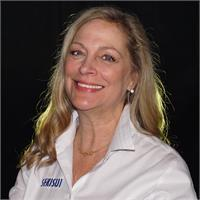 Jacquie Jaques
Board Member
Company: Sekisui SPR Americas, LLC
Jacquie Jaques is the Regional Manager for Sekisui SPR Americas for the Western US. Jacquie has over 25 years of industry experience working with manufacturers and contractors specializing in pipeline condition assessment and trenchless rehabilitation solutions. She started her career working for a technical services company specializing pipeline cleaning and CCTV condition assessment. During that time, she worked with municipalities, FEMA and OES on post-earthquake pipeline condition assessment inspection that enabled agencies to obtain federal funding for projects. With a high demand for cost effective solutions to repair our infrastructure, she became involved with cutting edge trenchless technologies that could meet stringent industry design and performance standards.
Jacquie has been actively involved in numerous industry committees over her career. Early on, she was a member and recording secretary for the "Green Book Pipeline Rehabilitation Task Force" which evaluated new trenchless technologies that were germane to public works construction. This task group wrote the first Part 5 of the "Green Book" "Pipeline System Rehabilitation". Jacquie is still active on the committee today and works with the subcommittee to ensure that the specifications are current and still relevant to public works construction.
As a WESTT Board Member, she is the Education Liaison for the university members and conducts the outreach on behalf of the committee. Jacquie has also authored several industry papers and presented at national and regional conferences including NASTT, WESTT, Pipe Users Group and HWEA. She has also authored or contributed to several magazine articles including NASSCO and Trenchless Technology.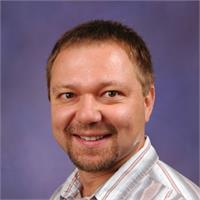 Sasha Mestetsky
Board Member
Company: Central Contra Costa Sanitary District
Sasha Mestetsky is a Senior Engineer in the Capital Projects Division at Central Contra Costa Sanitary District (Central San) located in Martinez, California. He manages Central San's Collection System Program with an annual fiscal budget of approximately $40 million. Sasha is responsible for the design and construction management of all sewer system replacement and renovation capital improvement projects. Most of these projects utilize various trenchless technologies.
Sasha has over 25 years of experience in design and construction of collection systems projects. He holds a Bachelor of Science degree in Civil Engineering from California State University, Sacramento and is a California-licensed Civil and Mechanical Engineer.
Sasha serves as the At-Large Representative of WESTT Chapter Board of Directors. He is a long time member of Water Environment Federation (WEF), North American Society for Trenchless Technology (NASTT), and Northern California Pipe Users Group (PUG). Sasha is passionate about everything trenchless, enjoys sharing his experiences, and actively promotes trenchless technology education.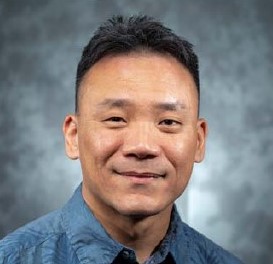 Devin Nakayama
Board Member
Company: Yogi Kwong Engineers, LLC
Devin has over 20 years of geotechnical engineering experience, and has served as a geotechnical and trenchless engineer on projects requiring microtunneling, horizontal directional drilling, and guided bore methods, as well as shallow and  deep foundations, rockfall mitigation, deep shaft excavations, soil stabilization, and shoreline protection.  He is a professional civil engineer licensed in Hawaii and California, and obtained his Bachelor and Master's Degree in Civil Engineering from the University of Hawaii at Manoa.  For the past 18 years, he has been at Yogi Kwong Engineers, a geotechnical engineering and construction management firm in Honolulu, Hawaii, where he worked his way from Project Engineer to Principal of the company.  He has published and presented two papers on trenchless pipe installation at the North American Society of Trenchless Technology No-Dig conferences.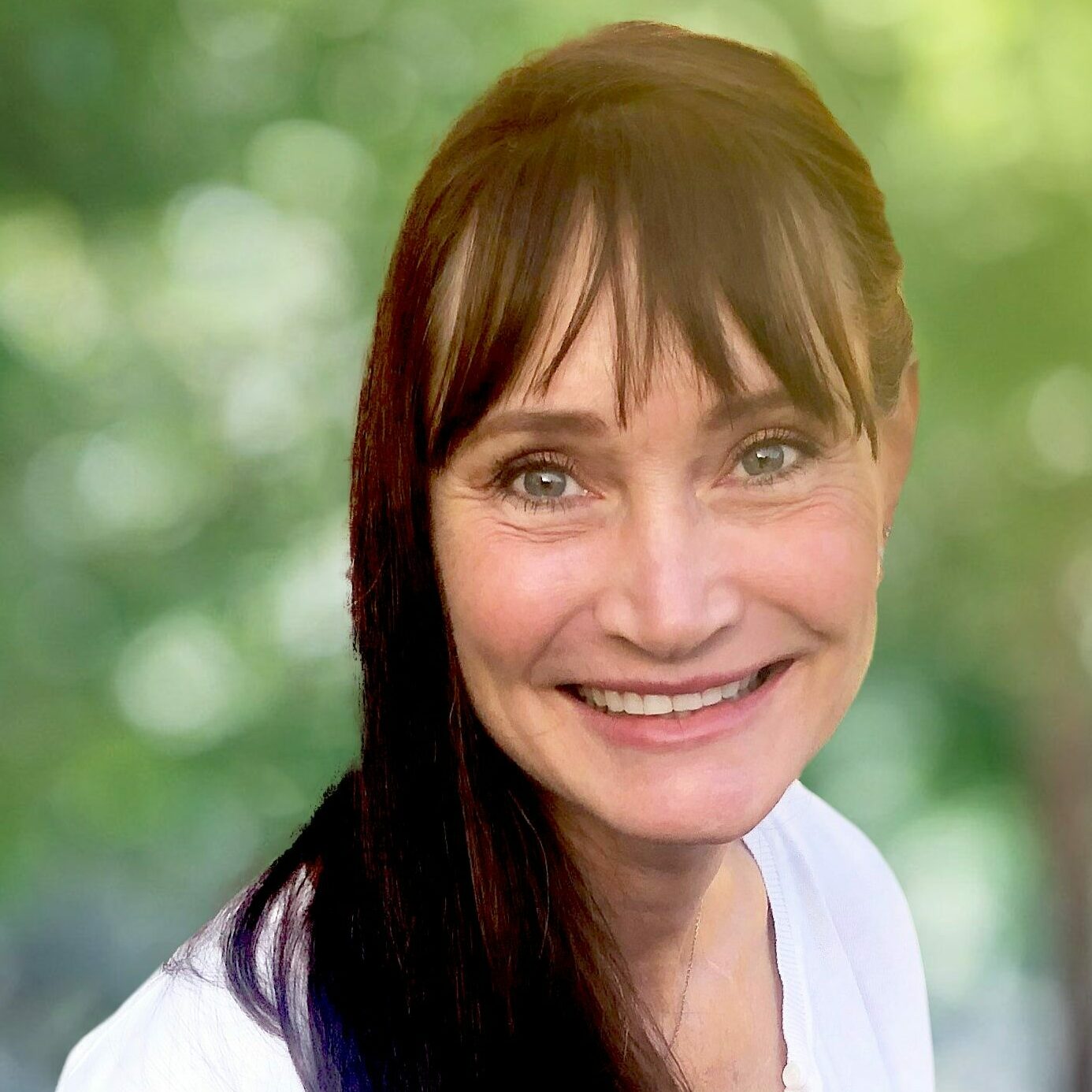 Cindy Preuss
Board Member
Company: CDM Smith
Cindy is a registered professional engineer and Qualified SWPPP Developer (QSD) and Practitioner (QSP). She brings 25 years of experience in planning, designing and managing large-scale public water and wastewater projects throughout the West. She has experience in all phases of the project life cycle, including bidding and construction. Early in her career, she worked on transportation, stormwater, and pipeline projects. Over time, she has honed her expertise in pipeline construction and trenchless technology applications of all sizes and functions.
Cindy is nationally recognized through her past active participation and leadership roles on various industry boards, including the North American Society for Trenchless Technology (NASTT), the Western Regional Society for Trenchless Technology (WESTT), and, more locally, the Northern California Pipe Users Group (Nor Cal PUG). Cindy currently serves on WESTT Board of Directors, the AWWA Water Main Rehabilitation Committee, and several national No-Dig conference committees. Cindy is also an instructor for NASTT's Trenchless 101 Good Practices Courses.
Outside of work, Cindy enjoys spending time with her family, relishes the outdoors, embraces adventure and travel, and has been labeled as a fish by most everyone that knows her.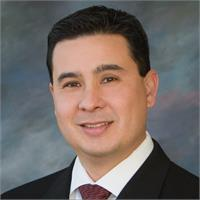 Greg Watanabe
Board Member
Company: GHD
Mr. Watanabe is a Civil Engineer registered in California, Hawaii, Idaho, Oregon, and Guam and has more than 20 years of engineering and construction experience largely focused on trenchless technologies for both rehabilitation and new installations of underground utilities. During this time, he has planned, assessed, and designed over 100-miles of pipelines up to 96-inches for public utility systems. His project experience includes the design and construction via horizontal auger boring, burst and insert, sliplining, HDD, point repairs, Thermal CIPP, Thermal PCIPP, and microtunneling.
He is currently the Collaborative Delivery Leader for GHD's US West Water Market Sector covering California, Arizona, Oregon, Washington, Hawaii, Guam, and Saipan. In this role he oversees the pursuit and delivery of all water/wastewater design-build projects in the region. He is also GHD's managing Principal for GHD's NASTT No-Dig participation across North America.